Franklin Township homes for sale are always changing.  For an accurate assessment of your Franklin Township homes for sale call or text me at 317-505-1501.
There are many reasons why someone might consider moving to Franklin Township, Indiana.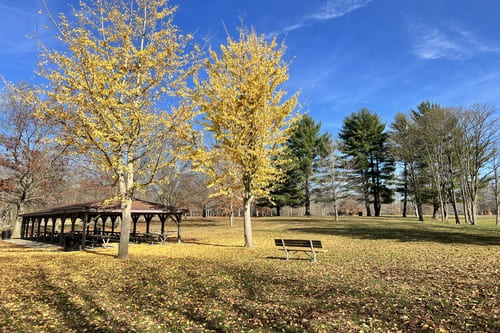 Franklin Township, Indiana offers a compelling blend of suburban tranquility and urban convenience, making it an attractive destination for individuals and families seeking a balanced lifestyle. With its well-regarded schools, peaceful neighborhoods, and a strong sense of community, Franklin Township provides a safe and welcoming environment for residents of all ages. The area boasts a range of outdoor recreational spaces, including parks, trails, and green spaces, which encourage an active and healthy lifestyle. Despite its serene setting, Franklin Township maintains close proximity to the amenities of downtown Indianapolis, allowing residents to easily access cultural attractions, dining options, and employment opportunities. Whether one is drawn to the excellent schools, the strong community spirit, or the mix of suburban comfort and urban access, Franklin Township stands as an appealing choice for those looking to establish roots in the heart of Indiana.
Lifestyle
     The lifestyle in Franklin Township, Indiana is characterized by a harmonious blend of suburban charm and modern convenience. Residents here enjoy a relaxed pace of life within a tight-knit community that values both tradition and progress. With a focus on family-friendly values, the township offers top-notch schools, safe neighborhoods, and a plethora of recreational opportunities. Residents can explore lush parks, well-maintained trails, and community centers that promote an active and healthy way of living. The local dining scene, diverse in its offerings, reflects the area's appreciation for both local flavors and international cuisines. Furthermore, Franklin Township's proximity to the bustling city of Indianapolis ensures easy access to cultural events, sports activities, and career possibilities. Whether engaging in community events, savoring the natural beauty, or embracing the conveniences of urban life, Franklin Township caters to a lifestyle that embraces the best of both worlds.
Schools
     Franklin Township, Indiana is renowned for its exceptional education system, making it an ideal destination for families seeking top-quality schooling. The township boasts a collection of well-regarded public and private schools, each dedicated to nurturing academic excellence and personal growth. With a commitment to innovative teaching methods and a diverse range of extracurricular activities, students have ample opportunities to explore their passions and talents beyond the classroom. The dedicated educators and staff create a supportive environment that fosters intellectual curiosity, critical thinking, and character development. Whether it's the highly-rated elementary schools, the rigorous middle schools, or the comprehensive high school programs, Franklin Township's schools stand as pillars of learning that prepare students for a successful future in an ever-evolving world.
Athletics in Franklin Township, IN
     Franklin Township, Indiana takes immense pride in its vibrant and dynamic athletic community, which plays an integral role in shaping the township's identity. From youth sports to high school teams, athletics are deeply woven into the fabric of life here. The township's commitment to physical fitness and teamwork is evident through its state-of-the-art sports facilities, which cater to a wide range of interests and skill levels. Whether it's cheering on the local high school football team under the Friday night lights, participating in recreational leagues, or training for competitive events, Franklin Township offers a diverse array of athletic opportunities for individuals of all ages. Beyond the pursuit of victory, these athletic endeavors instill essential values such as sportsmanship, discipline, and perseverance, fostering a sense of community pride that resonates throughout the township.
Entertainment
     Franklin Township, Indiana provides a rich tapestry of entertainment options that cater to a variety of interests and preferences. From cultural pursuits to recreational activities, there's something for everyone to enjoy. The township hosts a range of local events, festivals, and community gatherings that celebrate its vibrant arts and cultural scene. Residents and visitors alike can explore art galleries, catch live performances, and engage in workshops that highlight the area's creative spirit. For those seeking outdoor enjoyment, the township's parks, trails, and recreational centers offer ample opportunities for relaxation and physical activities, from picnics to sports. Additionally, Franklin Township's proximity to the city of Indianapolis opens up a world of possibilities, including professional sports events, concerts, theater productions, and a diverse dining scene. Whether embracing local culture or venturing into the nearby urban hub, Franklin Township ensures a well-rounded and engaging entertainment experience.
Franklin Township, IN Market Trends by Real Estate Portal- August 2023
Realtor.com- If you are looking to buy a home in Franklin Township, a typical home in the area spends an average of 34 days on the market and has a median listing home price of $250,000.
Redfin.com- What is the median home price in Franklin Township?
Homes for sale in Franklin Township have a median listing price of $350K. Some of these homes are Hot Homes, meaning they're likely to sell quickly.
In the past month, 140 homes have been sold in Franklin Township. In addition to houses in Franklin Township, there were also 12 condos, 6 townhouses, and 1 multi-family unit for sale in Franklin Township last month.
Rockethomes-  The number of homes for sale in Franklin Township, IN decreased by 10.8% between June 2023 and July 2023. In July 2023, listings were on the market for 23 days. During the same period, the median list price in this real estate market was $279,857. Franklin Township, IN housing market in July 2023 saw over 44 listings sold above listed price, more than 43 sold at listed price and over 46 sold below.
To start a home search for the Franklin Township, IN area or Franklin Township Schools, click here.