Greenwood home values are always changing. For an accurate assessment of your Greenwood home values call or text me at 317-505-1501.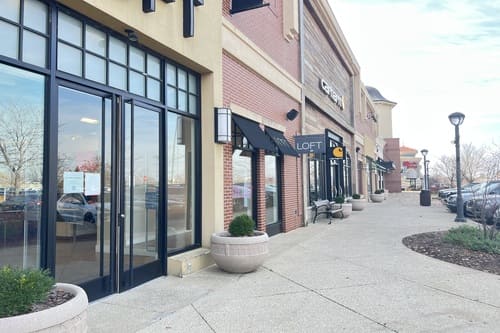 There are many reasons why someone might consider moving to Greenwood, Indiana.
Nestled in the heart of Johnson County, Indiana, Greenwood shines as a thriving city that effortlessly blends small-town charm with modern amenities. Boasting a strong sense of community, excellent schools, a robust economy, and a plethora of recreational opportunities, Greenwood has emerged as an irresistible destination for individuals and families looking to establish roots. In this article, we delve into the compelling reasons why Greenwood, Indiana, is an enticing place to call home.
Greenwood's community is known for its warm and inviting nature. Residents take immense pride in their city and actively engage in community events, fostering a strong sense of belonging. Whether it's attending the annual Freedom Festival, exploring local parks, or supporting the local arts scene, Greenwood offers ample opportunities to connect with fellow residents, forge friendships, and build lasting memories.
Location
      Greenwood's advantageous location further enhances its appeal. Situated just south of Indianapolis, the state's capital, residents can easily access the city's vibrant cultural offerings, professional opportunities, and major sporting events. Commuting to Indianapolis is a breeze, thanks to the well-connected roadways and public transportation options. Additionally, Greenwood's proximity to Interstate 65 grants convenient travel to other regional attractions and enables quick access to the Indianapolis International Airport.  The location directly affects Greenwood home values.
Schools
     For families seeking top-tier educational options, Greenwood excels in providing outstanding schools. The city is served by the highly regarded Greenwood Community School Corporation, offering a comprehensive range of academic programs, extracurricular activities, and dedicated educators who prioritize the success and well-being of their students. From preschool through high school, Greenwood's schools strive for excellence, ensuring a solid foundation for students' futures.
Economy & Job Opportunities, IN
     Greenwood boasts a robust and diverse economy, providing numerous employment opportunities across various sectors. The city is home to a mix of large corporations, flourishing small businesses, and vibrant retail centers, generating a dynamic job market. Additionally, Greenwood's commitment to economic development and investment attracts new businesses, stimulating further growth and ensuring a thriving local economy.
Entertainment
     Greenwood offers an abundance of recreational opportunities for individuals and families to enjoy the great outdoors. The city is peppered with well-maintained parks, scenic trails, and green spaces, inviting residents to engage in activities such as hiking, biking, picnicking, and team sports. The expansive Freedom Springs Aquatic Center offers respite from the summer heat, while the Greenwood Community Center hosts a variety of recreational programs and events for all ages.
     With an impressive array of retail centers, entertainment venues, and dining options, Greenwood caters to every taste and preference. The Greenwood Park Mall, featuring over 150 stores and restaurants, satisfies even the most discerning shoppers. Residents can also enjoy the city's burgeoning culinary scene, which offers diverse cuisines ranging from local favorites to international delights. Moreover, the city hosts a range of annual events and festivals that showcase its rich cultural heritage.
Greenwood, IN Market Trends by Real Estate Portal – April 2023
"Realtor.com- What is the median home price in Greenwood, IN?
Homes for sale in Greenwood, IN have a median listing home price of $349,900.
What is the average time to sell a house in Greenwood, IN?
On Average the houses for sale in Greenwood, IN spend an average of 33 days on the market.
What is the number of active homes for sale in Greenwood, IN?
There are 354 active homes for sale in Greenwood, IN.
What are some of the most popular neighborhoods near Greenwood, IN?
Some of the hottest neighborhoods near Greenwood, IN are South Franklin, Galludet, I65-South Emerson, South Perry, Linden Wood.
What are some popular zip codes and neighborhoods around Greenwood, IN?
You may also be interested in single family homes and condo/townhomes for sale in popular zip codes like 46143, 46203, or three bedroom homes for sale in neighboring cities, such as Indianapolis, Fishers, Carmel, Franklin, Westfield.
"Redfin.com- What is the median home price in Greenwood?
Homes for sale in Greenwood have a median listing price of $342K. Some of these homes are Hot Homes, meaning they're likely to sell quickly.
What are some of the most popular neighborhoods in Greenwood?
Popular neighborhoods include Stones Crossing, South Perry, and Homecoming at University Park.
"Rockethomes- Homes for sale in Greenwood, IN have reached 337. The number of listings in Greenwood, IN decreased by 1.5% between April 2023 and May 2023. In May 2023, listings were on the market for 34 days. During the same period, the median list price in this real estate market was $289,970. From April 2023 through May 2023, the following changes in listing prices were observed in this housing market: 1 bedroom properties prices increased by 1.4%, 2 bedrooms properties prices increased by 0.5%, the cost of 3 bedrooms properties went up by 6.4%, 4 bedrooms properties prices increased by 11.2%, prices of 5 bedrooms properties increased by 14.5%. Volume of homes for sale changed: 1 bedroom homes did not move, number of 2 bedrooms homes increased by 53.8%, number of 3 bedrooms homes decreased by 8.6%, 4 bedrooms homes inventory decreased by 5.2%, 5 bedrooms homes inventory increased by 2.6%. Greenwood, IN housing market in May 2023 saw over 36 listings sold above listed price, more than 20 sold at listed price and over 55 sold below.
For a FREE Greenwood home evaluation, click here.