New Whiteland Home Values
New Whiteland Home Values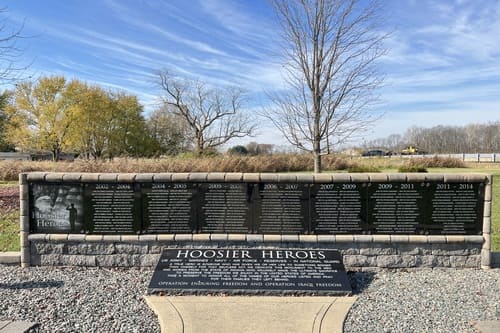 New Whiteland home values are always changing. For an accurate assessment of your New Whiteland home values call or text me at 317-505-1501.
There are many reasons why someone might consider moving to New Whiteland, Indiana besides New Whiteland home values.
New Whiteland, Indiana, offers a delightful blend of small-town charm, friendly residents, and a rich history. Located in Johnson County, just south of Indianapolis, this hidden gem is often overshadowed by its larger neighboring cities. However, those who venture to New Whiteland will discover a community that is proud of its heritage and has much to offer.
History: New Whiteland's history dates back to the early 19th century when the land was inhabited by Native American tribes, including the Delaware and Miami. The area later became part of the New Purchase, a tract of land acquired by the U.S. government from Native American tribes in 1818.
In 1873, the region that is now New Whiteland was settled by pioneers who were attracted to the fertile soil and opportunities for farming. As the town grew, it became known as "Whiteland" due to the abundant white limestone found in the area. In 1954, the town officially became incorporated as "New Whiteland" to differentiate itself from another nearby community named Whiteland.
Lifestyle
            New Whiteland prides itself on its tight-knit community and welcoming atmosphere. Residents of this town often describe it as a place where neighbors still look out for one another, and a strong sense of community is evident in local events and activities.
The town hosts several annual events that bring residents together, such as the New Whiteland Strawberry Festival. This beloved tradition celebrates the arrival of summer with live music, carnival rides, delicious strawberry treats, and a parade that winds through the town's streets. It's a great opportunity for both residents and visitors to come together and experience the warm spirit of New Whiteland.
Schools
Education is highly valued in New Whiteland, and the town is served by the Clark-Pleasant Community School Corporation. The local school system provides quality education to students from kindergarten through high school, fostering a strong foundation for their future.
Additionally, New Whiteland is conveniently located near several institutions of higher education. Students have easy access to reputable colleges and universities in nearby Indianapolis, allowing them to pursue higher education without venturing too far from home.
Economic Growth in New Whiteland, IN
            New Whiteland has experienced steady economic growth in recent years, attracting new businesses and fostering a thriving local economy. The town's strategic location, with close proximity to major highways and the city of Indianapolis, has made it an attractive destination for both residents and businesses.
The business community in New Whiteland is diverse, offering a range of services, restaurants, and retail establishments. Locally owned businesses play a vital role in the town's economy, and residents actively support them, creating a vibrant and resilient commercial environment.
Entertainment
            New Whiteland, Indiana, may be a small town, but it offers a surprising array of entertainment options for residents and visitors alike. The town boasts a lively community center that hosts various events throughout the year, including live music performances, theatrical productions, and art exhibitions. For those seeking recreational activities, New Whiteland features a state-of-the-art bowling alley, where friends and families can enjoy friendly competition and a fun atmosphere. Additionally, the town is in close proximity to Indianapolis, providing easy access to a wide range of entertainment venues, such as professional sports stadiums, theaters, and concert halls. Whether you're in the mood for a night of live entertainment or want to explore the bustling cultural scene of nearby cities, New Whiteland and its surrounding areas have plenty to offer to keep you entertained.
Market Trends
"Realtor.com- What is the median home price in New Whiteland, IN?
Homes for sale in New Whiteland, IN have a median listing home price of $350,000.
What is the average time to sell a house in New Whiteland, IN?
On Average the houses for sale in New Whiteland, IN spend an average of 27 days on the market.
What is the number of active homes for sale in New Whiteland, IN?
There are 23 active homes for sale in New Whiteland, IN.
What are some of the most popular neighborhoods near New Whiteland, IN?
Some of the hottest neighborhoods near New Whiteland, IN are South Franklin, Galludet, South Perry, Linden Wood, I65-South Emerson.
What are some popular zip codes and neighborhoods around New Whiteland, IN?
You may also be interested in single family homes and condo/townhomes for sale in popular zip codes like 46143, 46203, or three bedroom homes for sale in neighboring cities, such as Indianapolis, Greenwood, Whiteland, Fishers, Carmel.
"Redfin.com- What is the median home price in New Whiteland?
Homes for sale in New Whiteland have a median listing price of $272K. Some of these homes are Hot Homes, meaning they're likely to sell quickly.
"Rockethomes- New Whiteland is located in Johnson County, Indiana. There are roughly 3,062 residents, living in 1,116 households. The average temperature for New Whiteland this time of the year is low of 60F and high of 82F. On average, New Whiteland gets about 4.02 inches of precipitation in June. Most residents are home owners (82%), have a high school diploma (66%) and are single, no kids (31%).
New Whiteland is very good for those who need a quiet atmosphere, as the streets tend to be very tranquil. It is rather challenging to access parks in the municipality since they aren't well-situated. Still, there are a few public green spaces close by for residents to discover.
For a free home value report, click here.